Speed-story-telling by people working to bring the benefits of broadband to families, businesses and communities in rural Minnesota. Show, Tell, and Discussion. Moderated by Jane Leonard, President, Growth and Justice
Cannon Roots Local Foods Initiative – Laura Qualey, Community & Economic Development Specialist, CEDA (Community & Economic Development Associates)
Le Sueur County Blandin Broadband Community – Barbara Dröher Kline, Le Sueur County Blandin Broadband Community (see video below)
Bringing Digital Marketing Concepts to Rural Areas – Molly Solberg, Molly Solberg Marketing, Duluth, MN
Digital Innovations in Healthcare – Liz Dean, Executive Director of Strategy & Business Development, and Nicole Hawkinson, Clinical Information Analyst, Riverwood Health Center, Aitkin, MN
Education Innovations – Zach Pruitt, Executive Director, Northfield Healthy Community Initiative
Presentation from Education Innovations – Zach Pruitt
Presentation from Cannon Roots Local Foods Initiative – Laura Qualey
---
Chat from session:
Staying Inspired Panel
10:05:12 From  Jane Leonard  to  Everyone: https://blandinfoundation.org/articles/staying-inspired-spreading-what-works/
10:11:11 From  Bernadine Joselyn (she/her)  to  Everyone: Cool! I love "Courage" called out as a value for this work… the courage to keep on…
10:11:11 From  Benya Kraus  to  Everyone: This is a stunning website!
10:11:49 From  Mary Magnuson (she/her)  to  Everyone: https://www.cannonroots.com/
10:14:08 From  Ida Rukavina  to  Everyone: beautiful website and area!
10:15:02 From  Brenda Johnson SEMLM  to  Everyone: Great work, Laura! So glad to have you here in SE MN!!!
10:15:05 From  Mary Magnuson (she/her)  to  Everyone: laura.qualey@cedausa.com
10:15:21 From  Yvonne Cariveau  to  Everyone: Were some of the funds from Blandin used for connectivity within Cannon Falls? Could you describe that if it was.
10:17:39 From  Mary Magnuson (she/her)  to  Everyone: You can see a list of Cannon Falls' projects here https://blandinfoundation.org/content/uploads/BBC-Project-Matrix-2018-20.pdf
10:19:01 From  Bernadine Joselyn (she/her)  to  Everyone: I've learned from Barbara that it is pronounced LEE Suerer county…
10:19:58 From  Ann Treacy  to  Everyone: Address to the Le Sueur video https://www.youtube.com/watch?v=T5IOg_LYB4c
10:20:06 From  Mary Magnuson (she/her)  to  Everyone: Le Sueur Projects (so far) can be found here: https://blandinfoundation.org/content/uploads/BBC-Project-Matrix-2020-21.pdf
10:21:00 From  Benya Kraus  to  Everyone: I love it already for this music!
10:27:08 From  shannon frost  to  Everyone: 1st time I've seen the video, it was great.
10:29:00 From  Bernadine Joselyn (she/her)  to  Everyone: ah yes…. remember when we could all be together and work with post-it notes on the wall!!?
10:33:45 From  Jennifer Frost  to  Everyone: Thanks Molly and the Blandin Broadband Communities program for enabling us to replicate the digital marketing program in Swift! I'm no longer with the County but it was a very productive and well-received program. 🙂
10:34:33 From  mark ritchie  to  Everyone: Music is so important – this was great
10:34:54 From  Mary Magnuson (she/her)  to  Everyone: We wrote about the Hibbing work in our Assessment a few years ago – cover photo and page 17 https://blandinfoundation.org/content/uploads/BCBP-Assessment-2018.pdf
10:35:45 From  Yvonne Cariveau  to  Everyone: Social Media Breakfast is great! We have it in Mankato and New Ulm, Mpls and Fairmont also.  Great to learn about Twin Ports – we need to share speakers and ideas.
11:00:38 From  Laura Kangas – Arvig  to  Everyone: Having grown up in McGregor myself…I am curious knowing the area, Liz do you struggle to get patients to do telehealth visits because many of them don't have good internet access?
11:05:38 From  Benya Kraus  to  Everyone: A very illuminating tour – beautiful snapshots and presentations, and I look forward to downloading those presentations as toolkits for what's possible…
---
Info on Speakers:
Cannon Roots Local Foods Initiative
Cannon Falls has become a hub for local food and beverage producers in the past decade. Listen how the local food/beverage producers have banded together to collaborate and increased their exposure by pairing the 'flavors of the falls' with the recreation in the Cannon Falls area.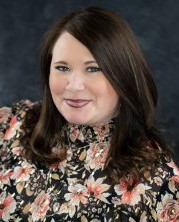 Laura Qualey, Community & Economic Development Specialist, CEDA (Community & Economic Development Associates).
Laura joined CEDA in April 2020 as an Economic & Business Specialist for the city of Cannon Falls and Mantorville. Laura has a background in sales, marketing, management and digital marketing and has been an advocate for Cannon Falls businesses over her lifetime. Before CEDA, Laura worked as a Marketing Director for a Minnesota based community bank and served as a board member for the Cannon Falls Education Foundation for almost 15 years. Laura is originally from North Dakota (Go Bison!) and grew up with entrepreneurs for parents. She got the retail bug early and when her family moved to Minnesota, she continued to work for her father's business and learned the value of supporting local merchants. Laura is passionate about keeping rural America thriving and relevant!
Le Sueur County Blandin Broadband Community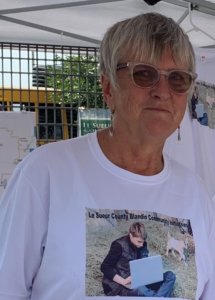 Barbara Dröher Kline, Le Sueur County Blandin Broadband Community
Barbara Dröher Kline is a financial advisor, with experience as a county consultant, human services department head, non-profit director, county coroner, farmer and community organizer. She grew up in Minnesota and lived in Northern California on and off over 30 years, returning to Le Sueur County four -years ago. With her husband, they renovated a 125-year-old farmhouse with horses and standard poodles. They lived in a canyon in the Bay area in a redwood cabin, 3 miles down a 4-mile dead end road into the East Bay Park system with no fire roads in the event of a fire. She led the community effort for fire mitigation partnering with Cal Fire. Her current office is at the farm which initially had frontier dial up, then fixed wireless and a year ago purchased access to broadband fiber. Since March 2018, she has been leading with her county commissioner and support from Blandin, the Le Sueur County Broadband Coalition to extend access to broadband to the rest of our rural county.
Bringing Digital Marketing Concepts to Rural Areas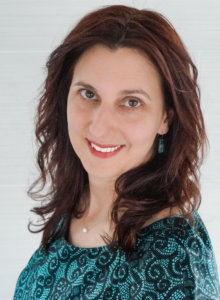 Business highlights and success stories from Blandin Broadband Communities like Ely, Hibbing, Chisholm, Grand Marais, Carlton and Swift County.
Molly Solberg, Molly Solberg Marketing, Duluth, MN.
Molly specializes in Marketing Training, assisting Small Businesses and Entrepreneurs. She is the founder of Social Media Breakfast Twin Ports with over 1,000 members and resides in Duluth.
Digital Innovations in Healthcare
How Riverwood Healthcare Center uses digital innovations in healthcare to improve the patient experience and stay competitive.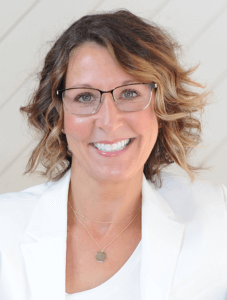 Liz Dean, Executive Director of Strategy & Business Development, Riverwood Health Center, Aitkin, MN
Liz Dean is passionate about leading positive change in the healthcare industry.  She has worked in the healthcare field for over 20 years.  She is currently the Executive Director of Strategy and Business Development at Riverwood Healthcare Center in Aitkin, MN, where she oversees IT, Marketing, and Innovation.  Liz has a Master's degree in Business Administration and a Bachelor of Science degree in Community Health. She is also a certified Executive Coach.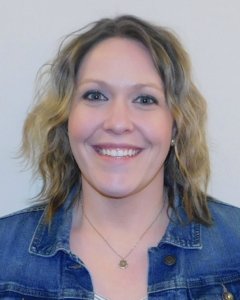 Nicole Hawkinson, Clinical Information Analyst, Riverwood Healthcare Center, Aitkin, MN
Nicole received her bachelor's degree in Information Technology Management in 2015. Her continued goal is to implement digital tools to enhance the patient experience along with increasing staff efficiency through innovation.
Education Innovations
When the COVID-19 pandemic quickly forced schools to distance-learning, the issue of student internet access quickly rose in significance. Learn how Rice County, Minnesota, came together on a collaborative initiative to ensure every child had the access they needed to continue schooling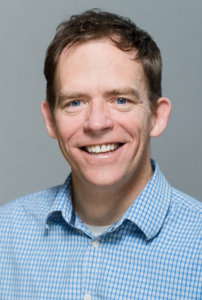 Zach Pruitt, Executive Director, Northfield Healthy Community Initiative
Zach recently completed his 16th year as the Executive Director of the Healthy Community Initiative (HCI – https://healthycommunityinitiative.org/), a non-profit organization that works to start and support efforts that positively impact local youth in Northfield and Faribault, Minnesota. HCI helps to identify needs in the community facing young people and then pull partners together to address them. HCI's 25+ supported initiatives focus on efforts ranging from kindergarten readiness to high school graduation, all with a focus on equity and closing disparity gaps.
Zach received his B.A. from Carleton in political science and his MA in social service administration from the University of Chicago. He lives in Northfield and has two grown children.
Moderator: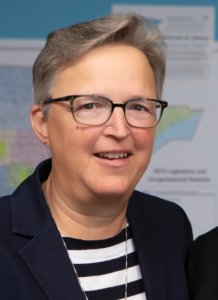 Jane Leonard, President, Growth and Justice
Jane is a rural, economic, and community development leader who works within and across boundaries to build and strengthen community and economic vitality. She currently serves as the President of Growth & Justice, a nonprofit, non-partisan organization based in St. Paul that focuses on building a more inclusive, equitable, and sustainable economy through independent research and extensive community engagement.
Previously, Jane was the inaugural Broadband Grants Administrator at the Minnesota Office of Broadband Development at the MN Department of Employment and Economic Development, completing a circle she began in the mid-1990s on the State of MN/University of Minnesota-led Access Minnesota team to bring the first Internet connections to Minnesota counties. In between, Jane led various rural and community leadership development efforts including those at Minnesota Rural Partners and the Bush Foundation.
Jane is a team player for Minnesota, rural and urban together. She chairs the Lead for Minnesota board, is a member of the ServeMinnesota commission (appointed by Governor Tim Walz), the Community Advisory Board at the Federal Reserve Bank of Minneapolis and was recently named to the Trillium Family Foundation board. She serves her St. Paul neighborhood on the St. Anthony Park Community Foundation board and is a proud 4th-generation steward of her family's farm near Wahkon, MN.